Museum Passes & Discounts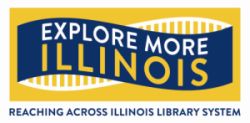 Passes are available online through the Explore More Illinois website.
Patrons must have a valid St. Charles Public Library card to check out a pass.
Patrons can have two active reservations per library card. Once one of the reservation dates has passed, you can make another reservation.
Passes are limited and available on a first come, first serve basis. For availability, log into the Explore More Illinois website.
Please cancel your reservation(s) if unable to attend, or the reservation will count as being used. Remember that once you print or download your pass, you cannot cancel your reservation.